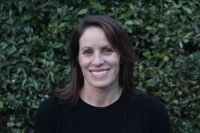 Laura Kate Rurka
Are you a creative type who loves the visual but hates to write? I'm here to turn your beautiful works into beautiful words. I can help with your marketing, blog or bios, as well as any PR materials.
Expertise Marketing, blogging and copywriting for your creative business.
Skills Creative marketing copy, blogs and bios.
Location Northern California